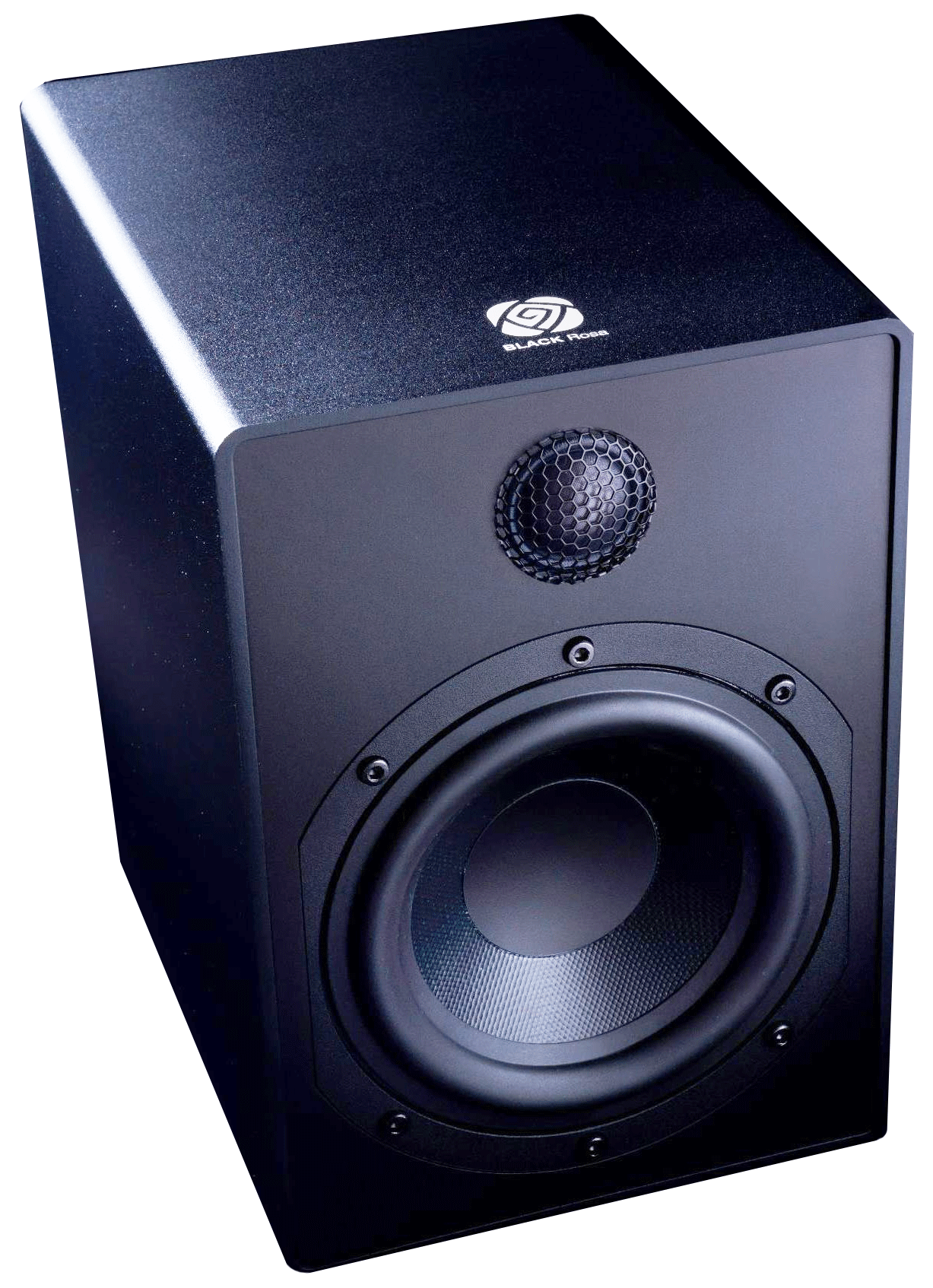 HY-1, il primo modello della nuova serie di diffusori Aeron BlackRosa, è un diffusore da scaffale interamente in alluminio a 2 vie. Progettato appositamente dai nostri ingegneri, con tweeter a cupola in seta e woofer a cono in sandwich per sintesi di materiali multipli oltre al crossover su misura per HY-1. Insieme riassumi queste caratteristiche e otterrai l'effetto sorprendente che questo piccolo e elegante diffusore può offrire: qualità del suono riposante e dettagliata ma con una grande tenuta in potenza.
Un'esperienza - indimenticabile e sorprendente!
HY-1, the first model of BlackRosa new Series of Aeron speakers, is a 2 way whole Aluminum Cabinet Bookshelf Loudspeaker. Specially designed by our engineers, with silk screen dome tweeter and multiple material synthesis sandwich cone woofer unit in addition to tailor made crossover for HY-1. Together sum up these features and you get the surprising effect this tiny cute speaker can perform: Elegant, detailed sound quality but with great powerful momentum.
It is for sure - unforgettable and stunning!
Dati tecnici
.Risposta in frequenza: 34Hz-22kHz @ -3dB
.Sensibilità: 86dB
. Frequenza di crossover: 2,5 kHz
. Principio del design: Bass Reflex a 2 vie,
. Cabinet in alluminio
.Tweeter: Cupola in seta
.Woofer: driver da 5,5 "(fibra di carbonio + PMI +
.Cono sandwich in fibra di vetro)
. Impedenza: 8 ohm
.Potenza nominale: 100 W.
.Dimensioni: 162 x 238 x 240 mm (LxAxP)
. Peso: 5,5 kg cadauno
Specification
.Frequency Response: 34Hz-22kHz@-3dB
.Sensitivity: 86dB
.Crossover Frequency: 2.5kHz
.Design Principle: 2-Way Bass Reflex,
.Aluminum Cabinet
.Tweeter: Danish Design Silk Screen Dome
.Woofer: 5.5" Driver (Carbon Fiber +PMI+
Fiberglass Sandwich Cone)
.Impedance: 8 ohms
.Power Rating: 100W
.Dimensions: 162 x 238 x 240mm (WxHxD)
.Weight: 5,5 kg each
BLACK ROSA HY-1
Diffusore monitor 2 vie reflex
2 way monitor speaker
| | | | | | |
| --- | --- | --- | --- | --- | --- |
| | | dove acquistare | | | |
| | | where to buy | | | |